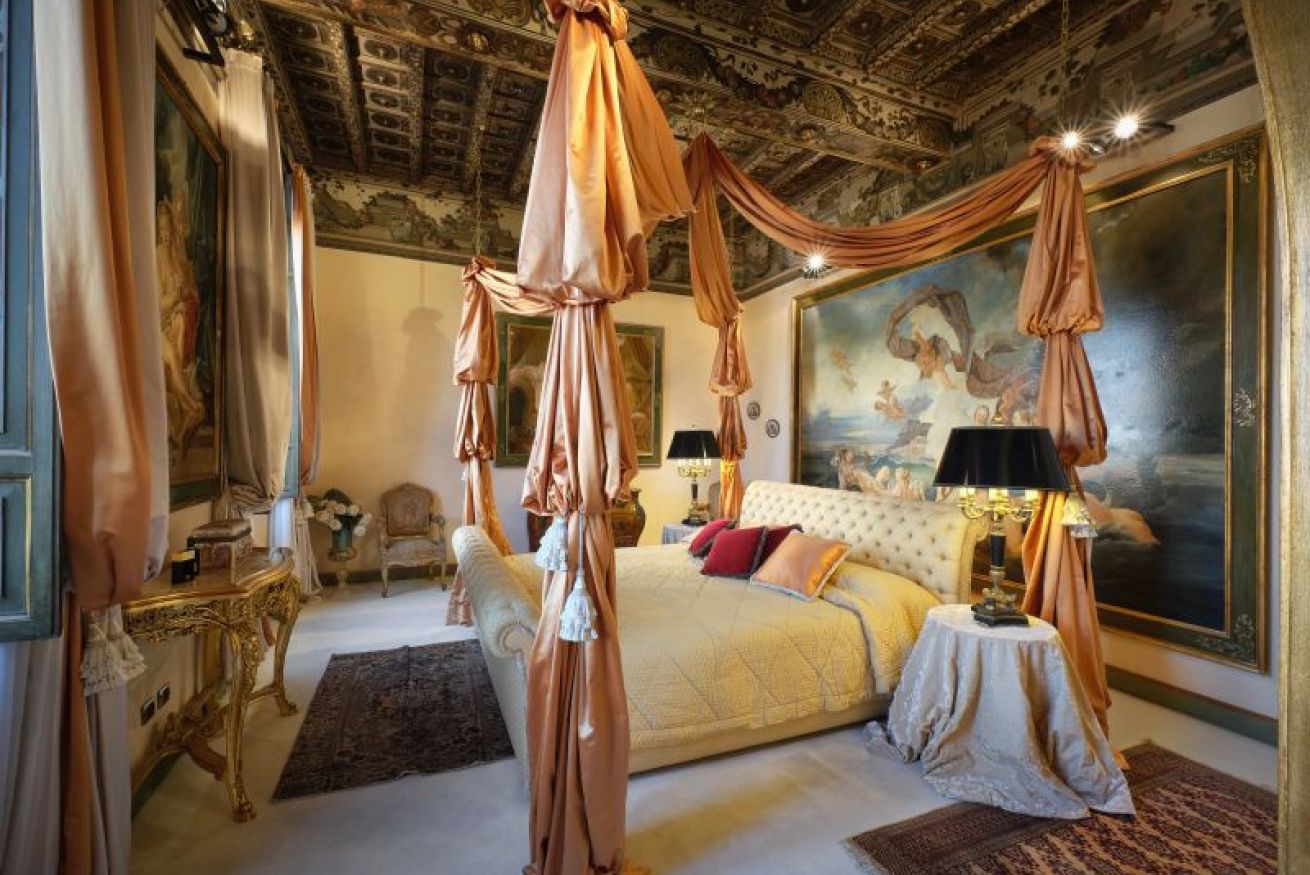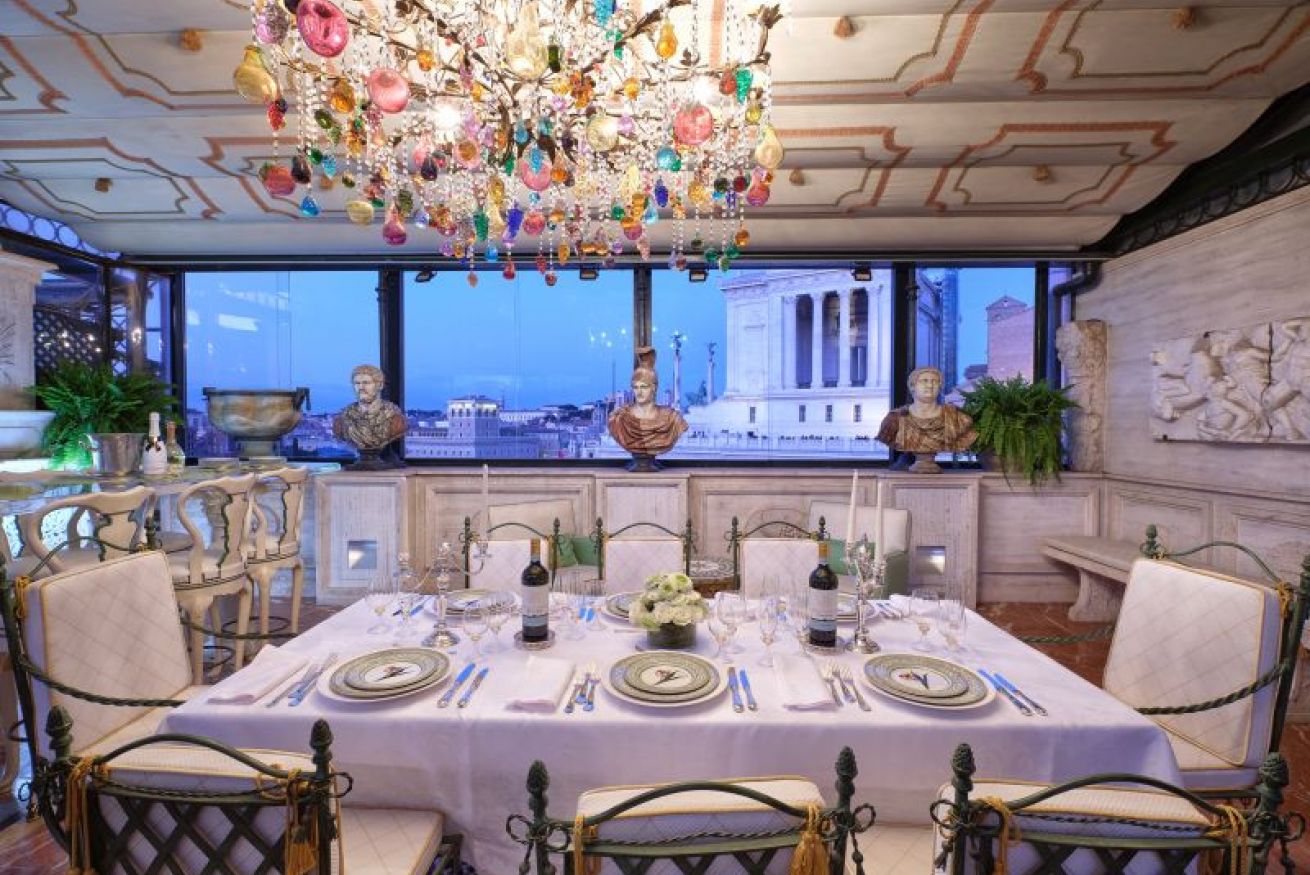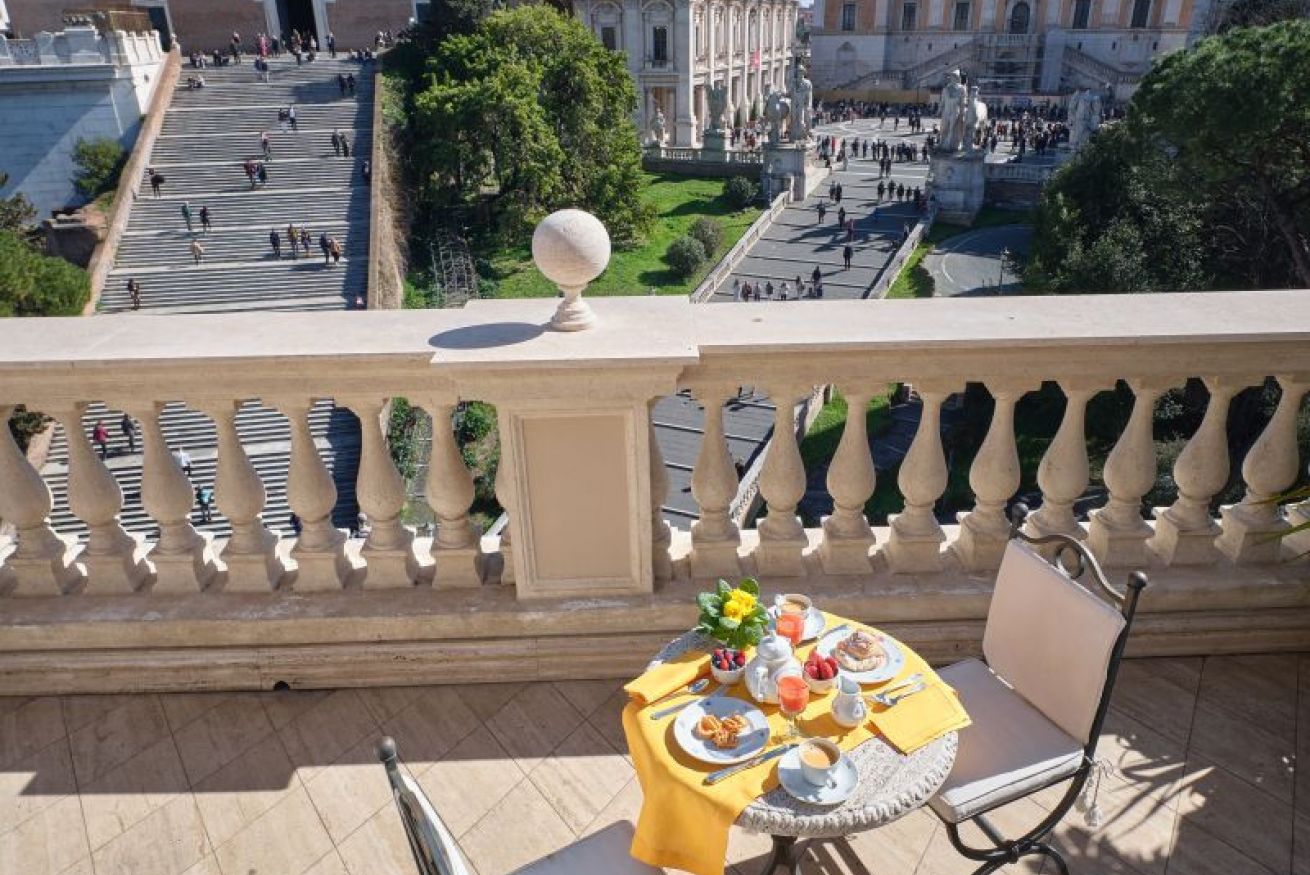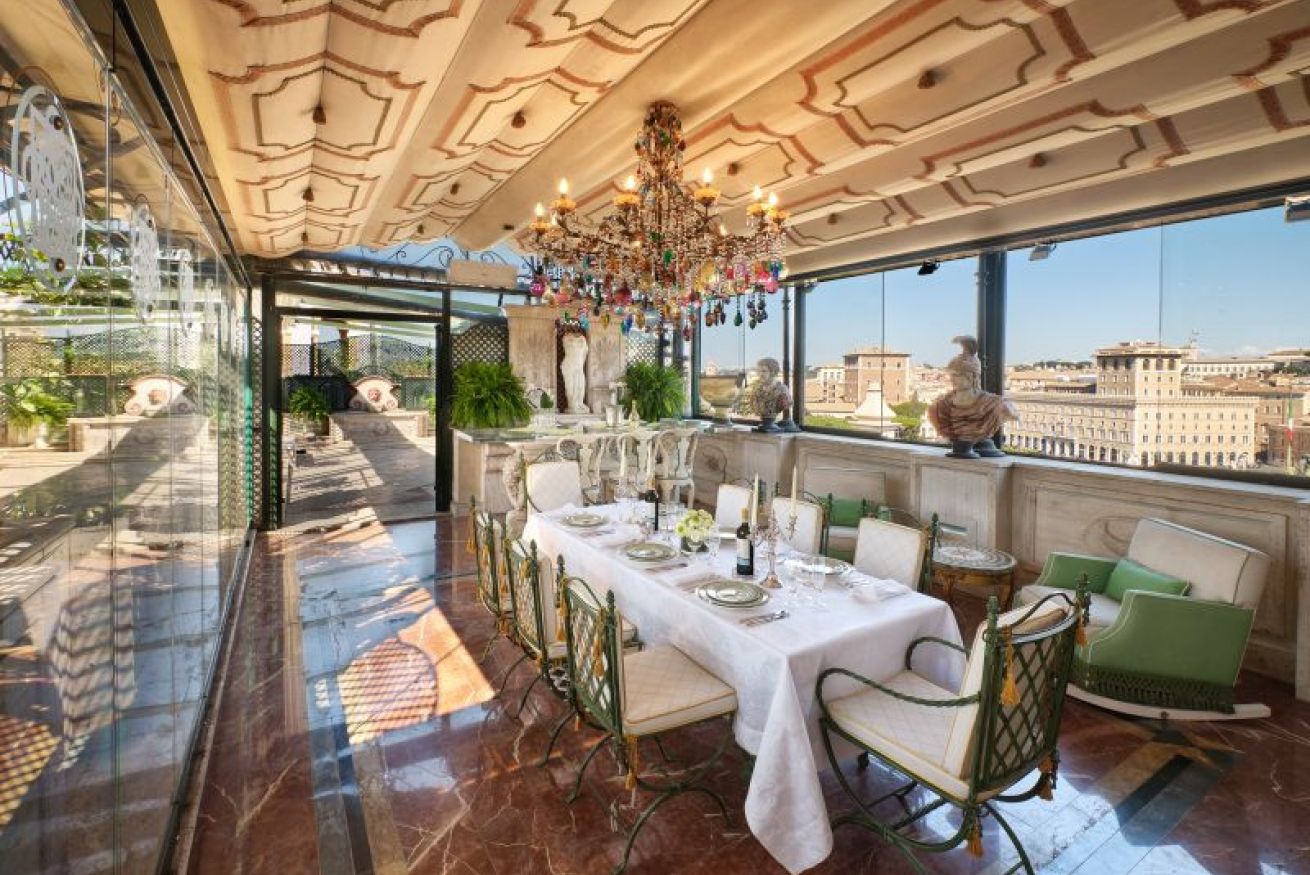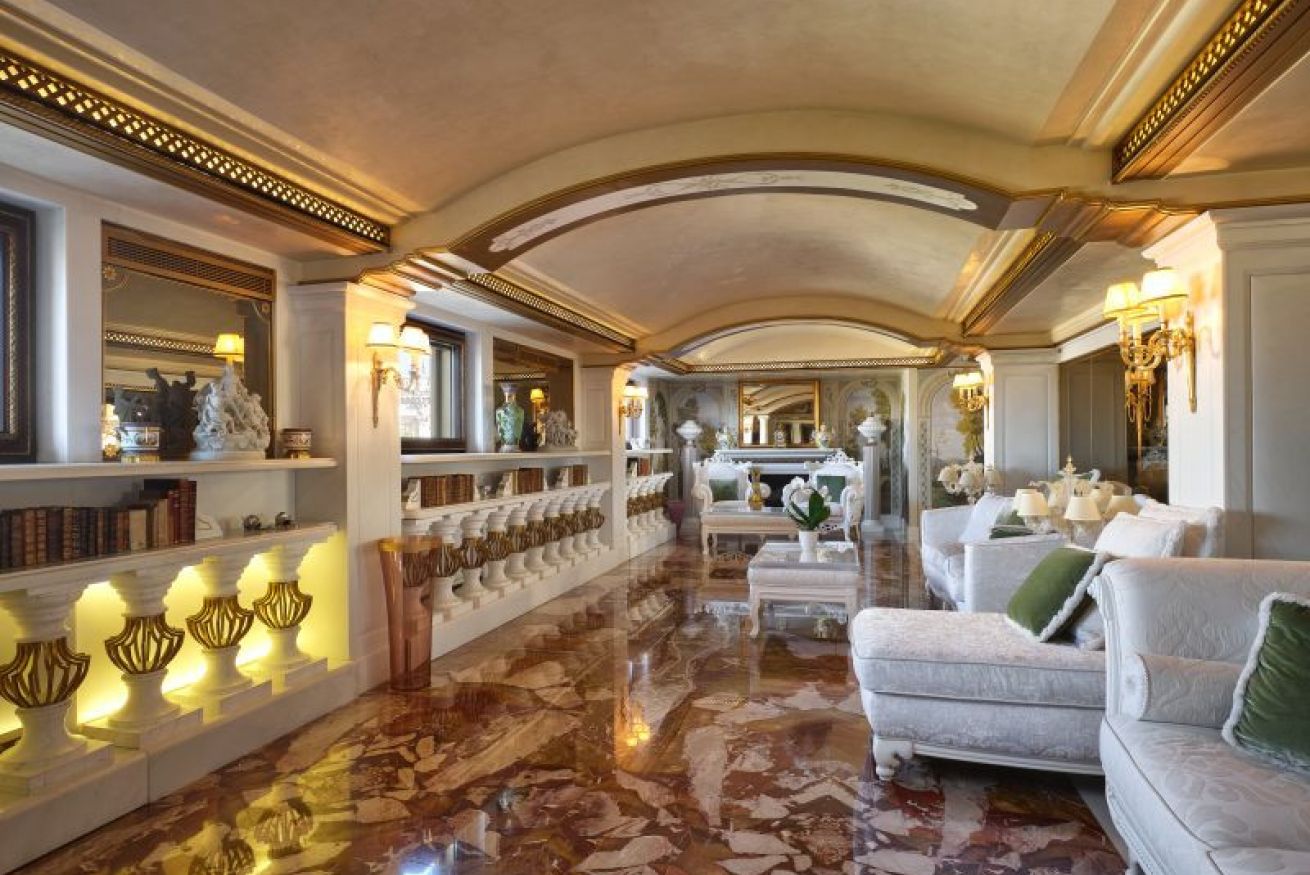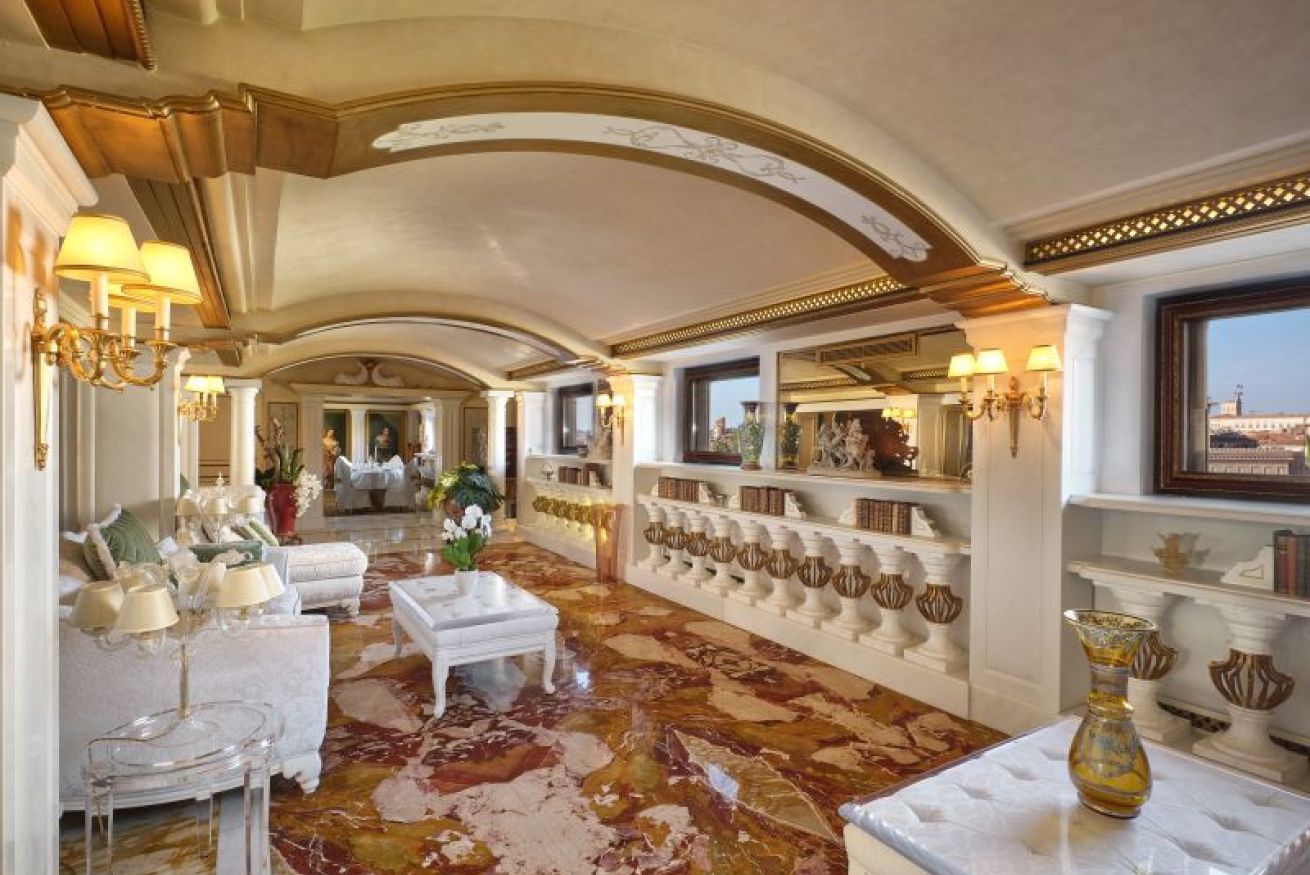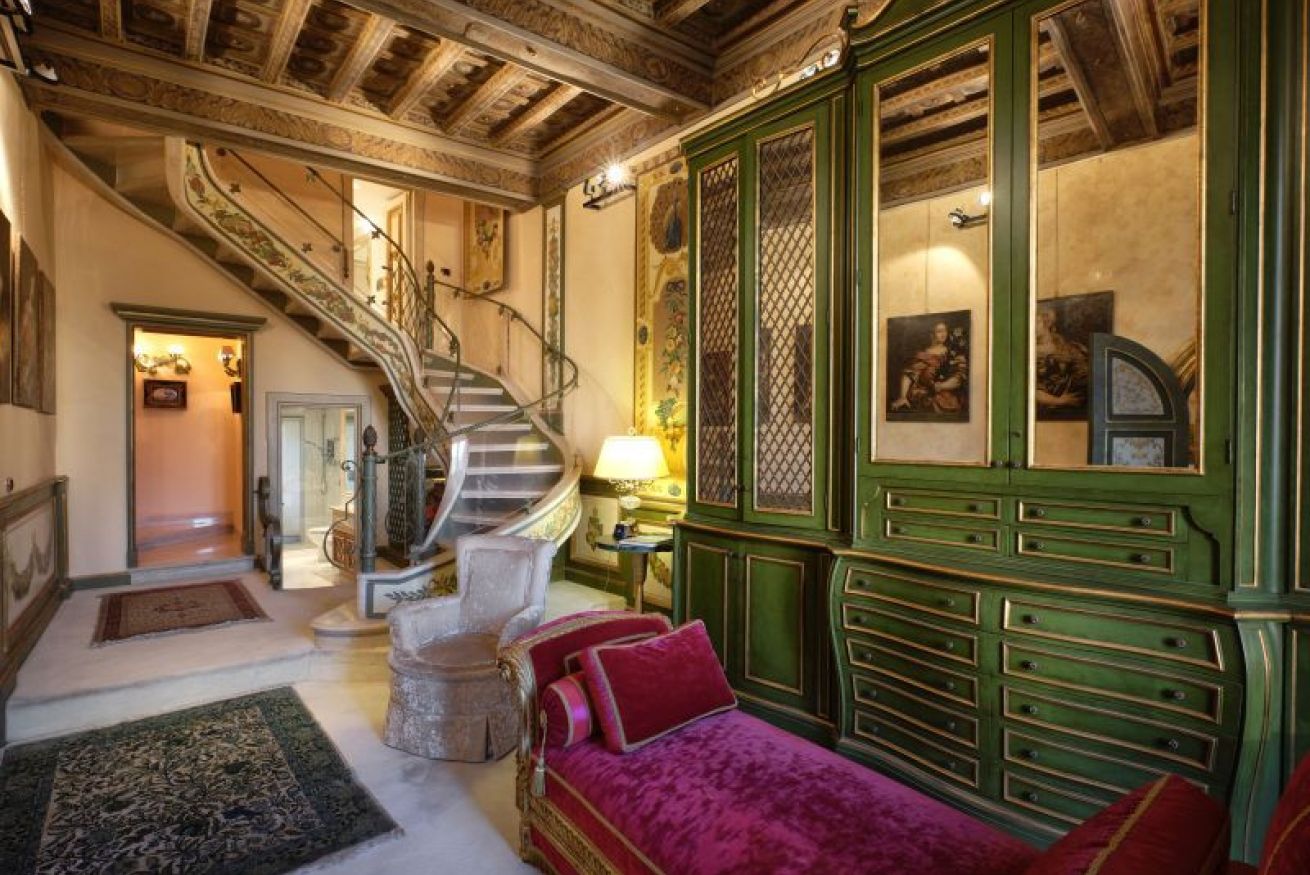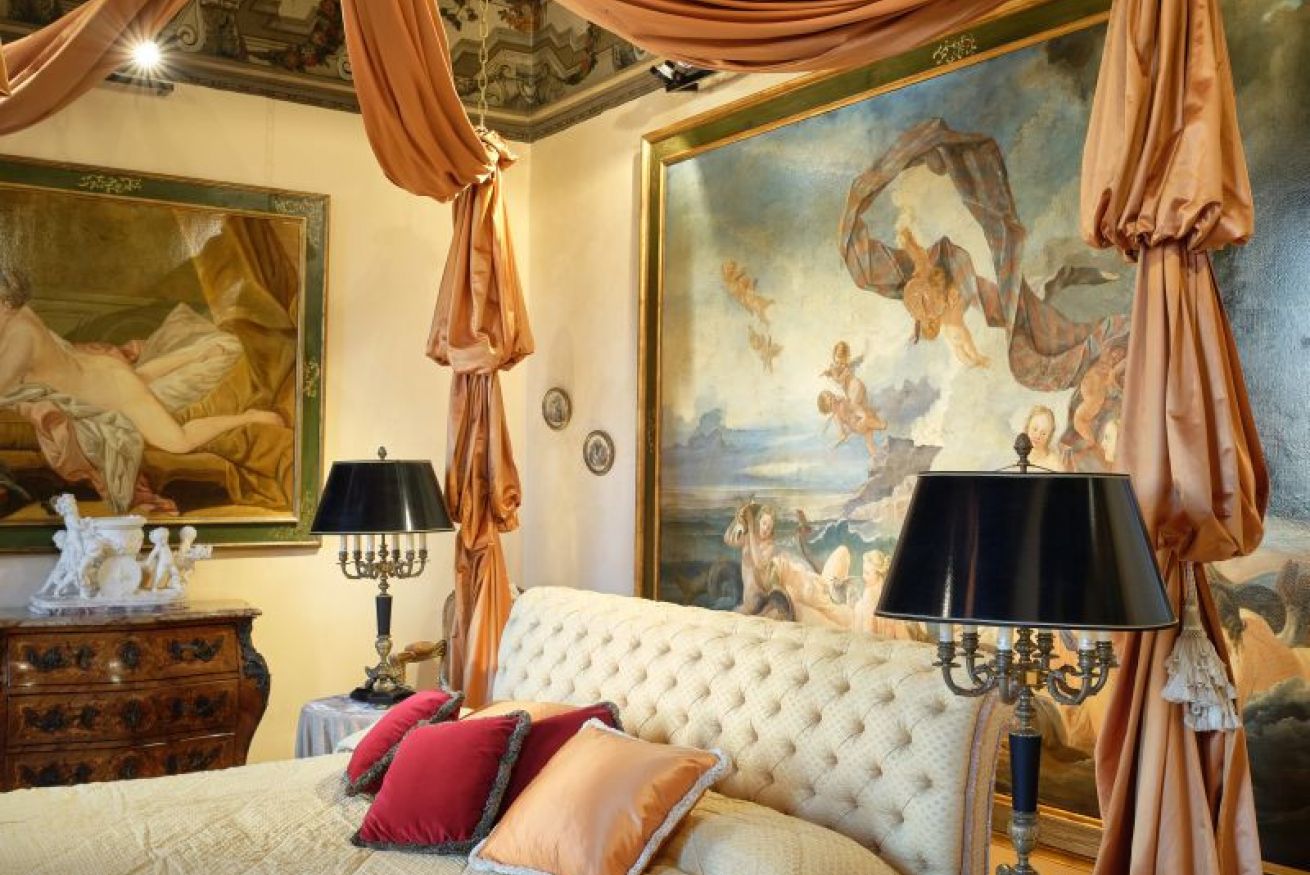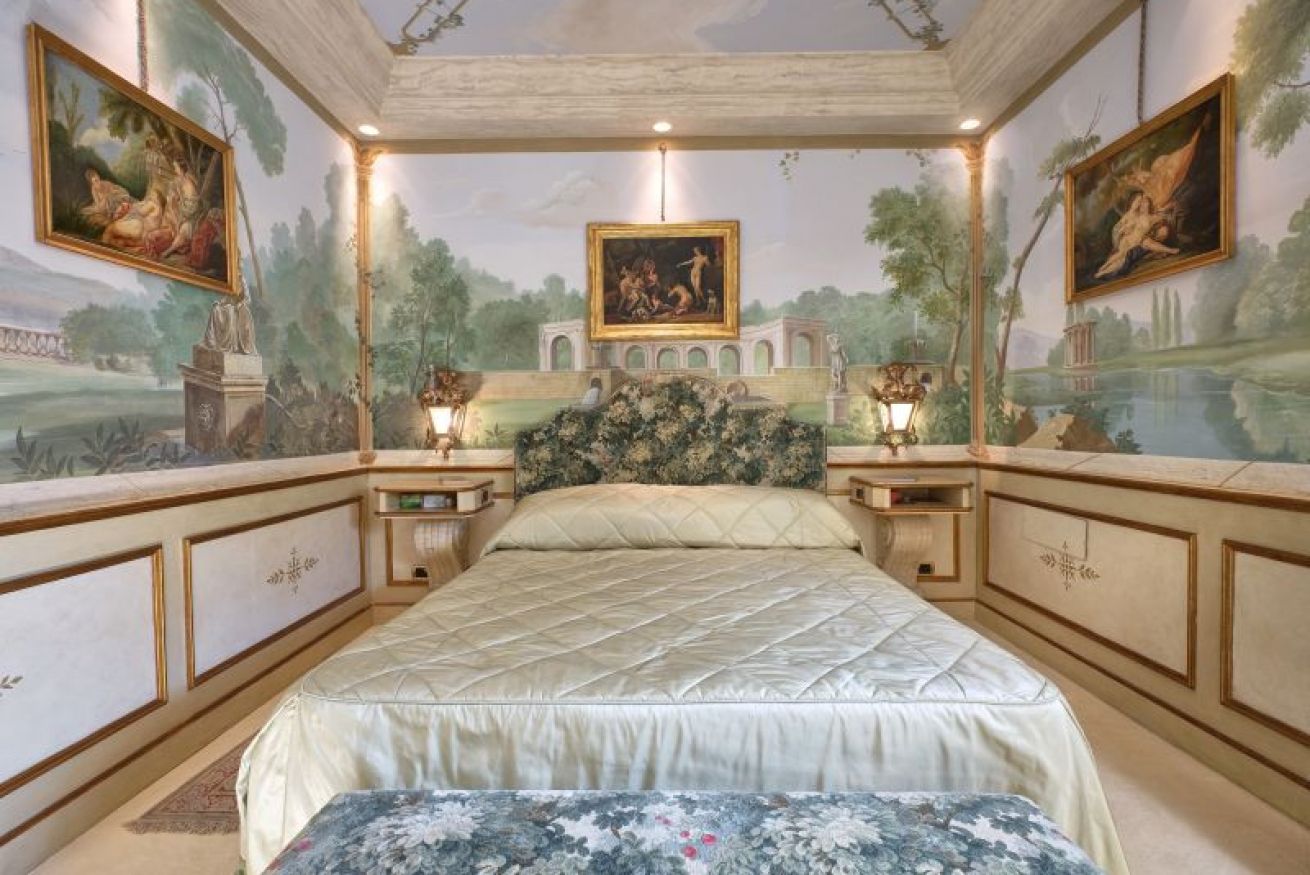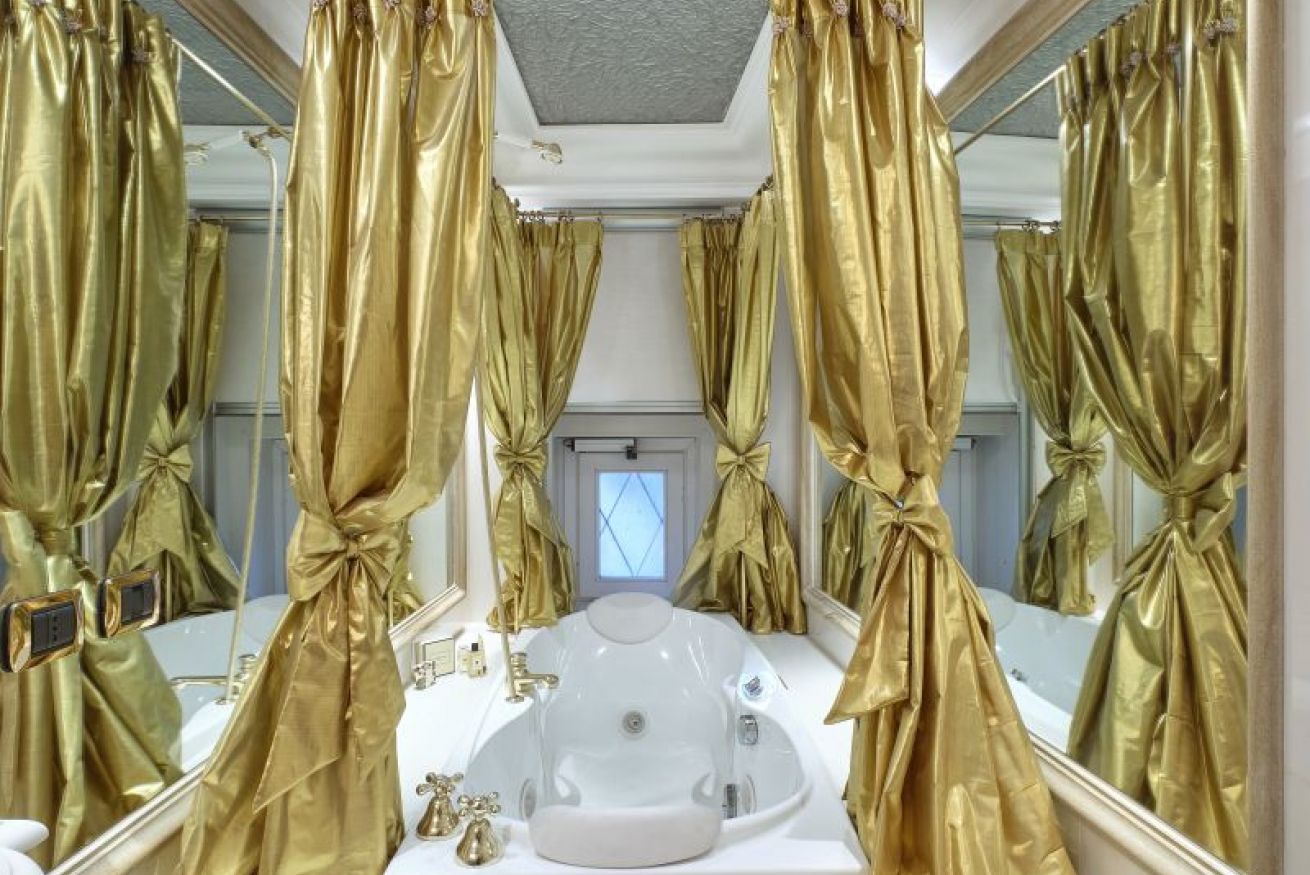 Sky Terrace Presidential Suite
Apartment
Description
Welcome to a realm of extraordinary luxury, where history and beauty converge in a magnificent duplex attic residence next to the iconic Campidoglio stairs.

Sky Terrace Presidential Suite offers an unparalleled panoramic view of Piazza Venezia, Altare della Patria, and Capitoline Hill, this exceptional property stands as a testament to opulence, sophistication, and the timeless allure of Rome.
Spanning an impressive 300 square meters, this unique residence presents an enchanting blend of architectural marvel and contemporary elegance. As you step inside, you'll be greeted by an abundance of natural light and an unparalleled sense of serenity.
The living room, adorned with full glass windows, showcases the magnificent view, inviting you to immerse yourself in the breathtaking panorama that unfolds before your eyes.

This luxurious duplex features two sumptuous bedrooms, each offering comfort and tranquility. The master bedroom boasts a king-size, four-poster bed, ensuring a restful and indulgent retreat. The residence also offers five exquisite marble bathrooms. The third room is a studio which has a double sofabed and a private balcony maybe with the most exquisite view on Piazza Venezia.
The coffered ceilings and meticulously selected artworks throughout the residence create an ambiance of timeless beauty and sophistication. The renovation has been thoughtfully executed, paying homage to the original architecture and preserving the essence of the space.


Step outside and be captivated by the four terraces that grace this remarkable property. Each terrace is meticulously designed to offer a unique experience. One is furnished with a 12-seater dining table, providing an ideal setting to savor gourmet meals while enjoying the view of the majestic Vittoriano. Another terrace features lounge and relaxation furniture, offering a tranquil space to unwind and soak in the atmosphere. The remaining two terraces face the captivating Capitoline stairs, creating an idyllic spot for breakfast or aperitivo, immersing yourself in the vibrant energy of the city.

The interiors of this extraordinary residence are adorned with tastefully curated, high-end designer furniture, the glass and marble staircase serves as a centerpiece, seamlessly blending modern elegance with timeless beauty.
Despite its central location, the villa ensures privacy and tranquility, providing a serene haven amidst the bustling city. Modern amenities, including WiFi, smart TVs, and air conditioning, are seamlessly integrated to ensure your utmost comfort and convenience.

Indulge in the epitome of luxury living with this extraordinary residence, where every detail has been meticulously crafted to exceed expectations. It offers an exclusive opportunity to immerse yourself in the rich history, cultural heritage, and unparalleled beauty of Rome.
Check-in: 16:00 - 21:00
Features
Check-in: 16:00 - 21:00
Check-out: 12:00
Standard occupancy: 4
Max occupancy: 6
Floor: 5°
Elevator: Yes
Amenities
Air conditioning individually controlled in room
Bathtub/shower combination
Desk with electrical outlet
Seating area with sofa/chair
Self-controlled heating/cooling system